I thought when I moved to California, Southern California, that I wouldn't be dealing with snow in the front yard. I was so wrong!!!! We had a huge snow storm that came through and it snowed all day. We got around a foot of snow. Emjae was dressed in her Ninja outfit and her beanie.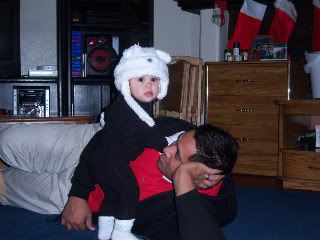 She was our snow ninja for the day. Merita ended up getting 2 extra days off of school and played in the snow as much and as often as she could. The day it snowed she went in and out at least 4 times. Emjae also got to go out in the snow.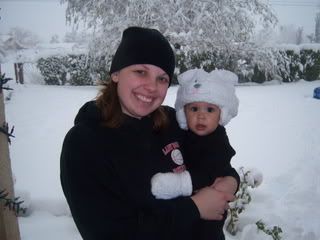 We blew up her bath tub, attached a rope to it and made a little sled. She liked it as long as we were moving, but every time we stopped she was not happy and started to cry.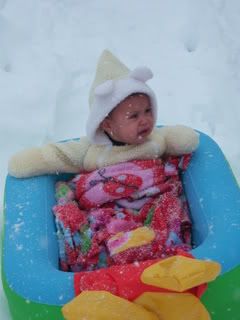 It was so cute. We also made a snow man the day after it snowed.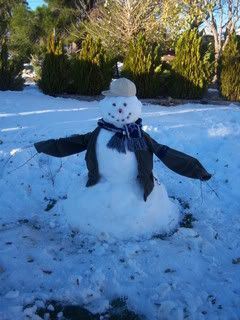 I have not done that for a good 6 years or so. It was fun! Later that night we had our ward christmas party. Emjae got to take a picture with santa and she was not happy. She was the first child to cry with santa. I will hopefully be getting that picture soon.
Our dinner was ok, we had cold ham, potatoe casseroles, rolls and salad. They had entertainment as well, but we were unable to stay because James had to work that night and he needed to get home to get some rest. Our couple days of snow were def cold, but enjoyable.